What does your domain name say about your business?
Being successful with a product, a service, or a website requires many components. One of the most important components in the age of the Internet and smartphones is the choice of a concise and catchy domain name. This is the equivalent of the store location in a large shopping mall: With a premium top level .com domain (Console.com) one is in the customers' focus, one is noticed and recognized, and one attracts new customers and attention. With a standard domain ending ("console.net", "console.org", ...), a too long or untrusted domain name ("mytoolong-name.cc" ➞ .cc = domain from Cocos Islands, "mystandard-name.to" ➞ .to = Domain from Tonga, …) the presence is in a side alley; customer traffic and attention can only be achieved with high financial expenditure on advertising, yet the location and image remain off-center.

Or what do you think about "ebay.cc" or "amazon.cc"? Where would you buy your products: "ebay.com" or "ebay.to" … Who would you trust more: a ".com" premium domain name or a ".to" domain from Tonga?

For new products, services, or business streams one nowadays often has no other choice but to position oneself virtually off-center, as meaningful and concise domain names have been registered and been in use for years. Other companies have therefore already secured their top spot in the virtual world, and are therefore ideally positioned and have the advantage of especially this fact.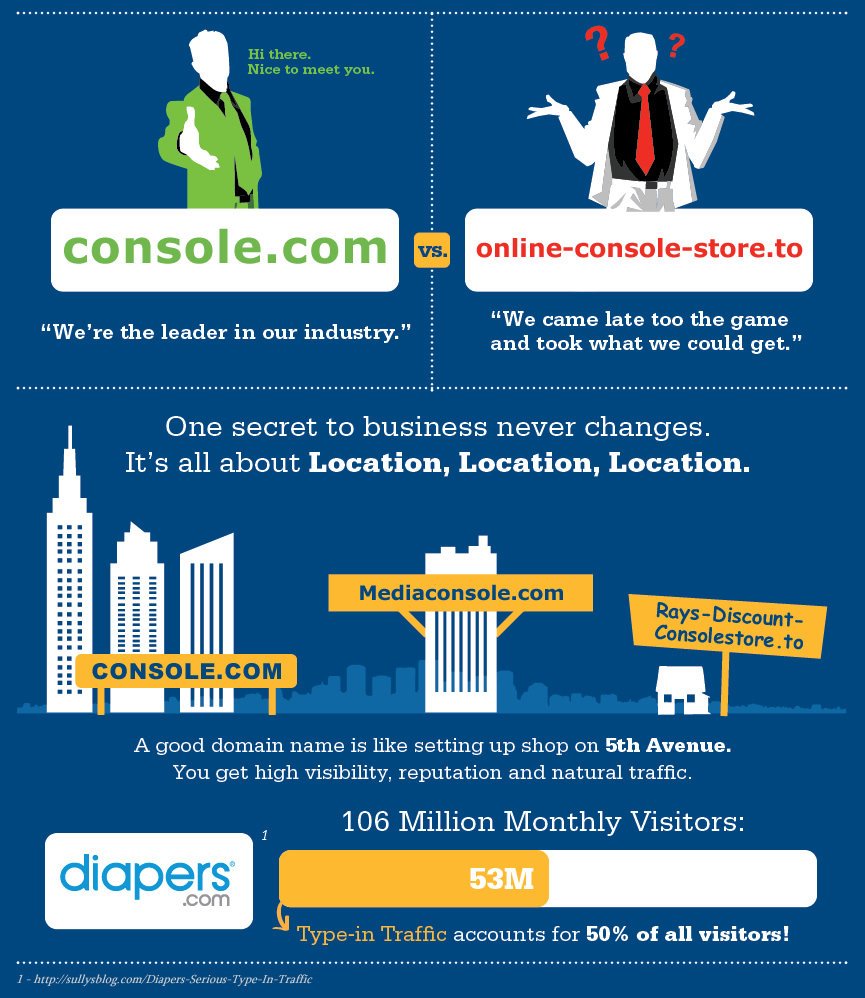 Remember: All domain names are not created equal and therefore have different business and branding potentials! For example has Console.com a multiple higher potential than console.net, console.org, console.cc, console.to, ...


What is premium